How to be the VIP of your own vacation
Anyone who follows travel accounts on Instagram has, at one point or another, felt envious of the bloggers that get to live such luxurious lifestyles on a day-to-day basis. Not only do they get to stay in beautiful hotels, enjoy the best cuisine there is, but they get to travel the world.
While you may not be able to live your entire life this way, it's certainly possible to plan a vacation where you eat like a king or queen in an exotic destination. We've compiled a few places where you would have menu envy from all of your followers.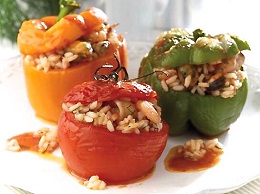 1. Corfu, Greece
On the opposite side of Greece from the Aegean Sea, is the island of Corfu with crystal blue waters and a beautiful historic city. The local diet here is the epitome of Mediterranean cuisine. With your own private chef teaching you, you can prepare your own three course meal including stuffed bell peppers, taztziki, and a traditional corfiot beef dish known as sofrito.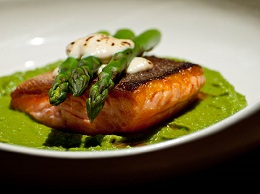 2. Bali, Indonesia
Charter your own bespoke tour. You and your crew will have your own private driver with a local guide to take you to the most high-end restaurants in Jimbaran. You'll get to experience local dishes like gado gado as well as the Indonesian take of international dishes from countries around the world. All of this while enjoying never ending views of the ocean.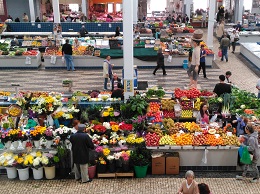 3. Lisbon, Portugal
Who doesn't want a private tour of a Portuguese market? After picking up fresh, local produce, you'll head to a winery to learn about the process and sample some of the flavors they have. Next up you take an intimate cooking lesson where you'll whip up some traditional Portuguese cuisine and enjoy it together with your group.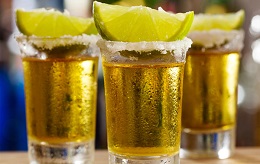 4. Guadalajara, Mexico
This one goes out to people who are interested in a liquid tour. Mexico's finest liquids to be exact. You'll get to have artisan cocktails made from local ingredients and sip on craft beers during your tour, while exploring the trendiest neighborhood in the city.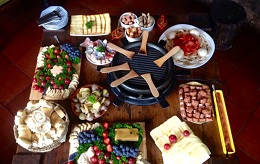 5. Bogota, Colombia
If intimate dinner parties with a mountainous backdrop in South America are your thing, this is probably the best choice. This tour is a weekend excursion where you get to actually live in the home of a local family. You'll experience a Colombian style barbeque, breakfast on the sunny patio with the river flowing nearby, and fresh homemade meals including fondue.

It's time to step up your culinary game and have something to talk about at lunch with your coworkers. Preferably something like that time you were in Mexico and did a bougie bar crawl with the locals.
---