The 5 Safest Destinations for Solo Women Travelers
For years it was advised that women weren't safe enough to travel alone. As modern day society progresses, we have seen this drastically change. Not only can a woman safely take a short vacation by themselves, but they can also live a life on the road while traveling internationally--without camaraderie. It's incredible to see the places some woman dare to adventure to without any fears of being alone.
With the women's travel market valued at $19 trillion dollars and 5-star hotels implementing the notion of women-only floors, it's clear that number will only continue to grow. According to recent safety statics, it's looking like women should head to the Asia-Pacific region of the world on their next solo trip. Here are some of the safest places: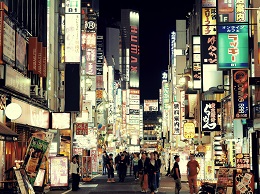 1. Japan
When traveling in a huge city like Tokyo, it's important to figure out what neighborhoods you definitely want to see so you don't run out of time. A tour can be great for something like this because you can meet other travelers while solo and learn about each area so you can focus on the sights you don't want to miss.
Crime rate: Low
Global safety rank: 11th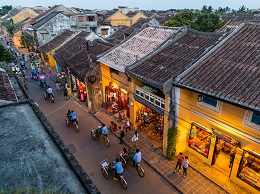 2. Vietnam
This country is the ultimate place for a luxury beach vacation. You can spend the day having breakfast on a boat, and then cave diving in the afternoon. Ho Chi Minh is known for it's excellent shopping.
Crime rate: Low
Global safety rank: 12th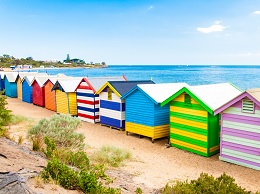 3. Australia
Begin by flying into the East and drive down the Queensland Coast. You'll have a chance to meet other partying travelers, visit the Great Barrier Reef, waterfalls, and beaches. The Cairns airport is also near the rainforests towards the North.
Crime rate: Very low
Global safety rank: 13th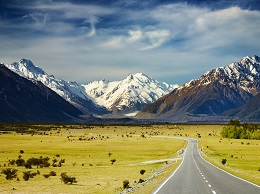 4. New Zealand
A safe haven for eco tourism, this Colorado-sized country has beautiful terrain of all types. From hot springs, volcanic craters to wilderness islands, there is more than enough to do for the adventure traveler.
Crime rate: Very low
Global safety rank: 18th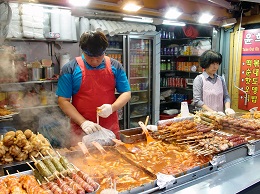 5. South Korea
Seoul is a paradise for Foodies and the street food is definitely a must. Similar to NYC, it is also nicknamed the city that never sleeps because of all the vibrant but safe nightlife. It is said that even after spending a year going to bars and pubs, you would be leaving with a lot left to explore.
Crime rate: Very low
Global safety rank: 54th
Safe travels ladies!
---