Start the warm summer months out with a classic Mexican fiesta
It's taco time!
To us foodies it's no secret that biting into a warm tortilla stuffed with carnitas, drizzled with crème fraîche and topped with fresh radishes is one of the juiciest bites out there.
Lately we've been noticing that the rest of the population is catching on to this Mexican staple and has decided to put their own cultural twist on it. The jury is out on who can do it best so let's take a look at some hidden hot spots.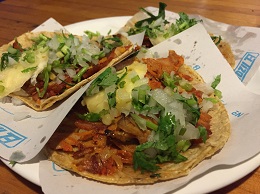 Starting with the motherland. This is known as the "chilango taco". The ingredients are made up of carnitas, costilla, and tasajo with longaniza, which is a delicacy from Oaxaca. Pair this with a flight of Mezcal and you have the ultimate Mexican experience.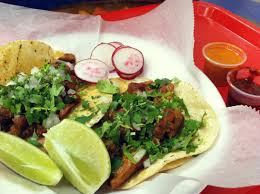 There's a reason for the nickname "Spanish Harlem" on the upper east side of NYC and it has something to do with where the locals hail from. Check out this taco complete with homemade guacamole, leafy greens, and pico de gallo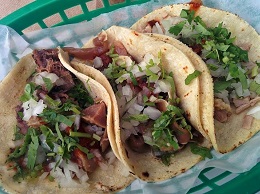 Located far away from the tourist traps of South Beach, here we have Little Havana's taqueria hidden in the up and coming Calle Ocho. Known to the locals as the best tacos in the city.


A taco can come in all shapes and sizes but the thing that changes as much as the flavors and appearance is the local culture in which they are created from. Whether tacos are eaten in the city where the heat is on or the city that never sleeps, it doesn't matter. What matters is that you are in good foodie company while enjoying them.
---